Caroline Dubois shared insights into her sporting inspirations during Black History Month, highlighting the significant influence of four Black sportswomen on her boxing journey. At 22, Dubois has already secured impressive titles such as Youth Olympic champion and four European Youth Championships. Her professional career boasts a strong start, with five knockout wins and three decision victories in her first eight fights, including clinching the IBO lightweight belt in her most recent triumph.
read Hooliganism Taking Center Stage In Ghana Football
In the spirit of this year's Black History Month theme, 'Saluting our Sisters,' Dubois expressed admiration for four remarkable Black sportswomen: Claressa Shields, Coco Gauff, Simone Biles, and Laila Ali.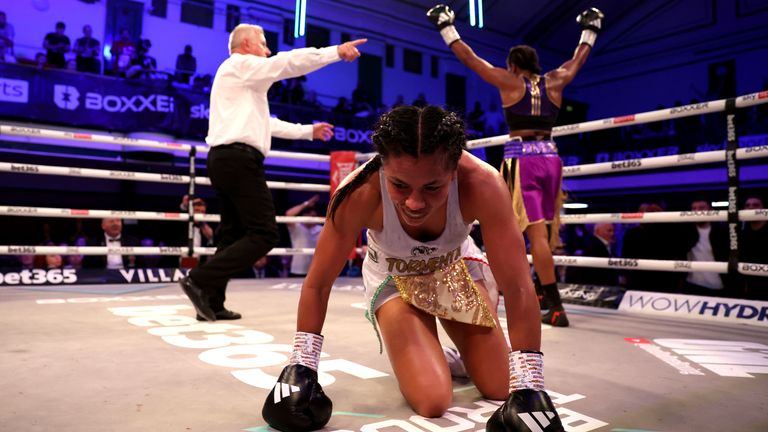 Claressa Shields, a fellow boxer and Dubois' first role model, holds a unique place in boxing history. At 28, Shields is the only fighter, male or female, to simultaneously possess all four major world titles in two weight classes. Recognized as the world's top pound-for-pound female boxer with a 14-0 record, Shields made history by winning consecutive Olympic gold medals in the women's middleweight division at the 2012 and 2016 Olympics.
read also Sky Virtual View: What did Declan Rice see when scoring against Chelsea? | Video | Watch TV Show
Reflecting on her admiration for Shields, Dubois recalled her own experiences growing up with few female boxing role models. Watching Shields at the Olympics left a lasting impact, and Dubois became an ardent fan. Shields' dominance, strength, and unbeaten record inspired Dubois, especially during times when she felt isolated as the only Black girl in her training squads.
In Dubois' words, "Shields, she was so big, strong, and good. I saw her shows, and she never lost. I really needed to have someone like Shields when I was a kid."
These sentiments underscore the profound impact that role models like Shields have in shaping the aspirations and confidence of aspiring athletes like Caroline Dubois
Visited 2 times, 1 visit(s) today