In the Los Angeles Lakers' 119-107 loss to the Denver Nuggets on Tuesday, LeBron James, entering his 21st season, was limited to 29 minutes. Lakers coach Darvin Ham explained that the controlled workload for the 38-year-old is a strategic part of the team's plan for optimal effectiveness.
According to Ham, it's crucial to be mindful of James' minutes and the duration of his playing stretches to ensure peak performance. The Nuggets seized control early, leading by as much as 18 points and capitalizing on the energy from the boisterous Ball Arena crowd. The arena's 19,842 attendees celebrated the first ring night in franchise history.
Despite the loss, James demonstrated his impact, leading the Lakers in scoring with 21 points on 10-for-16 shooting. He also tied for the team high in rebounds with eight, contributed five assists, and committed zero turnovers. James' plus-minus of plus-7 was the best among the Lakers' starters. With James' adjusted role, there is increased pressure on Anthony Davis, the 30-year-old big man, to deliver productive play.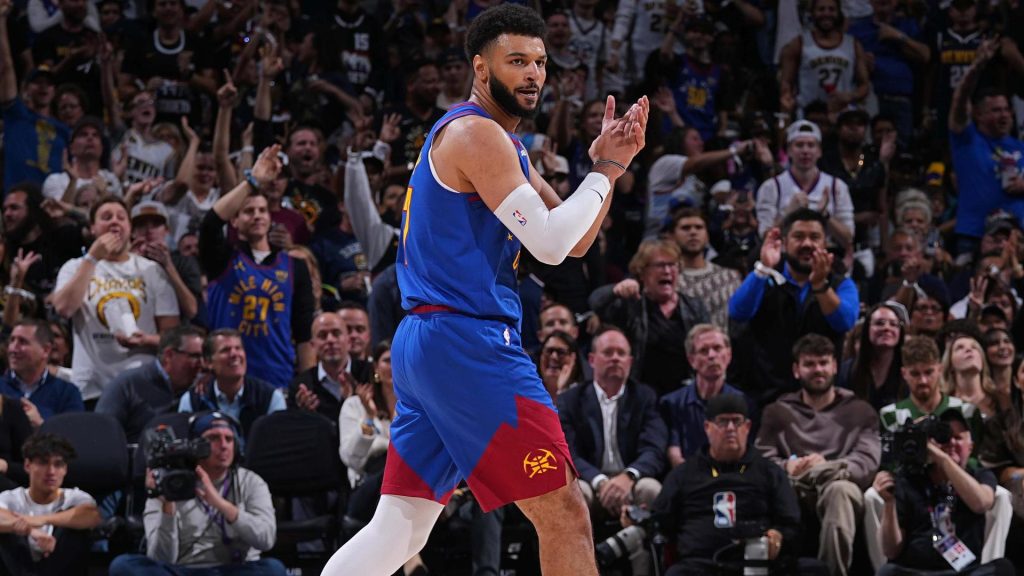 "Listen, I mean, I always want to be on the floor. Especially when you got an opportunity to win a game or you feel like you can make an impact," James said after the game. "But this is the system in place and I'm going to follow it."
.
"Besides the fact that we didn't win," James said, "I think for me, my performance and what I did individually in the time that I was out there, I think I was productive. I think so. I mean, I was a plus-7 for the game. No turnovers. I like the no turnovers more than anything."
Davis showcased his scoring prowess in the first half with 17 points on 6-for-11 shooting but struggled in the second half, going scoreless with a 0-for-6 field goal record..
Visited 5 times, 1 visit(s) today