Geraint Hughes
Sky Sports News
British Olympic Association chief executive Andy Anson says they and Team GB are "supportive of having independent athletes" at Paris 2024 Olympics; "We don't want to have athletes punished all the time for the conflicts going on around the world"
Last Updated: 08/11/23 12:19am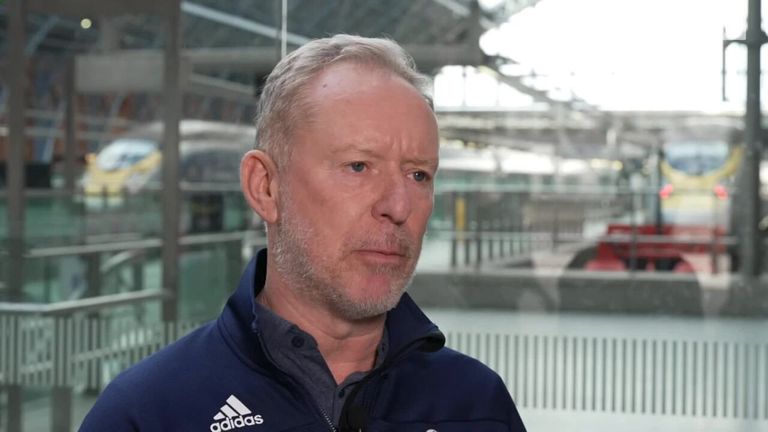 British Olympic Association chief executive Andy Anson has told Sky Sports News that they and Team GB would accept Russian and Belarus athletes competing at Paris 2024, but only if they are completely neutral.
Anson added that if the International Olympic Committee do decide to allow Russian athletes to compete in Paris they expect approximately only 100 would make it to the Games next summer.
A decision on whether to allow athletes from Russia and Belarus in any form to compete at the Games next year has yet to be taken by the IOC. It's expected that they will make a ruling early next year.
Currently the Russian Olympic Committee has had its membership of the IOC suspended following the ROC's inclusion of four annexed Ukrainian regions into its organisation. The IOC say Russia has breached the 'Olympic Charter' and has suspended them, although a final ruling on this is due to heard by the Court of Arbitration for Sport.
Anson, after consulting with Team GB athletes through their own Commission, has said that a compromise position where athletes from Russia and Belarus compete at Paris 2024 strictly as neutral individuals with no links to the military or backing of the war in Ukraine, has been agreed.
A neutral athlete would practically mean they could not wear any apparel with the Russian flag or logo or association with the Russian state, fly the Russian flag or have the Russian national anthem played.
Anson said: "The difference between Tokyo and these Games in Paris will be clear.
"Any Russian or Belarussian athlete present will be doing so clearly as an independent. That is the current guideline and we are happy with that, happy that as long as it's not teams representing Russia, as long as they are not affiliated with military, we are happy this is the right approach.
"The Russians have been banned from a lot of international events in the build up to Paris, so there are not that many who have been able to qualify.
"Even if there are a number of independent Russian athletes at Paris, we expect up to 100, not the 400 that were at Tokyo.
"We're supportive of having independent athletes there, we don't want to have athletes punished all the time for the conflicts going on around the world, so as a national association we are supportive of that."
Anson added: "There have been a number of World Championship events happen this summer, some have had Russians competing.
"We were at the European Games in Krakow and there were no Russians, but at Wimbledon there were Russian athletes competing. I think we have a happy balance at the moment, it's not easy.
"We talk openly with our athletes all the time. We have got to point where we are happy. Clearly there will be some people who don't agree, but we have a solution, a position we are happy with at the moment."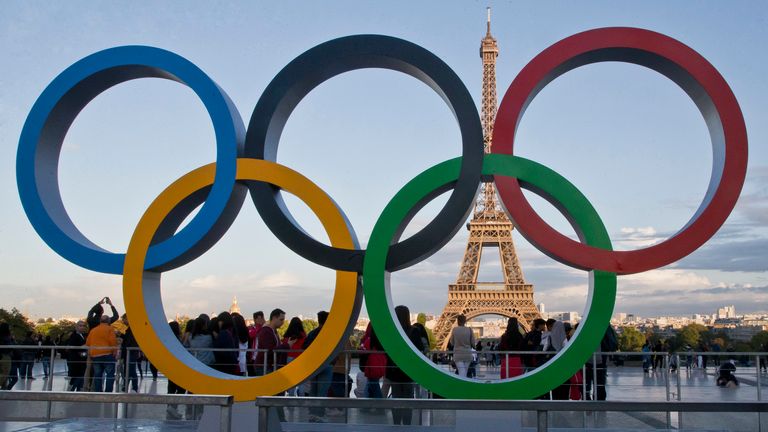 From a Team GB perspective, Anson is excited about what amounts to as close to a "home Games" as possible. He reiterated the target for the team is to finish in the top five in the medal table, although he hopes for higher.
Paris 2024 will contrast completely with the Covid-affected Tokyo Games, as the French public and supporters from around the world can attend.
That brings security concerns, with 400,000 people expected to attend the opening ceremony along the banks of the River Seine next July.
But Anson affirmed the confidence they have with the French authorities following thorough and ongoing work with the British Embassy in Paris and the British security and intelligence services.
Visited 3 times, 1 visit(s) today