Public Relations Officer for Nsoatreman FC, Joel Kofi Gyempeh is alleging that a number of football stakeholders conspired against them during their betpawa Ghana premier league game against Accra Great Olympics.
According to him, the club felt threatened by an official from the Football Association after raising concerns about the floodlight situation in the lead-up to the team's loss to Accra Great Olympics at the Accra Sports Stadium in the match week 9 fixture on Monday, November 6, 2023.
The game between both clubs had to be halted for more than 20 minutes due to an apparent malfunctioning of the floodlight during the second half.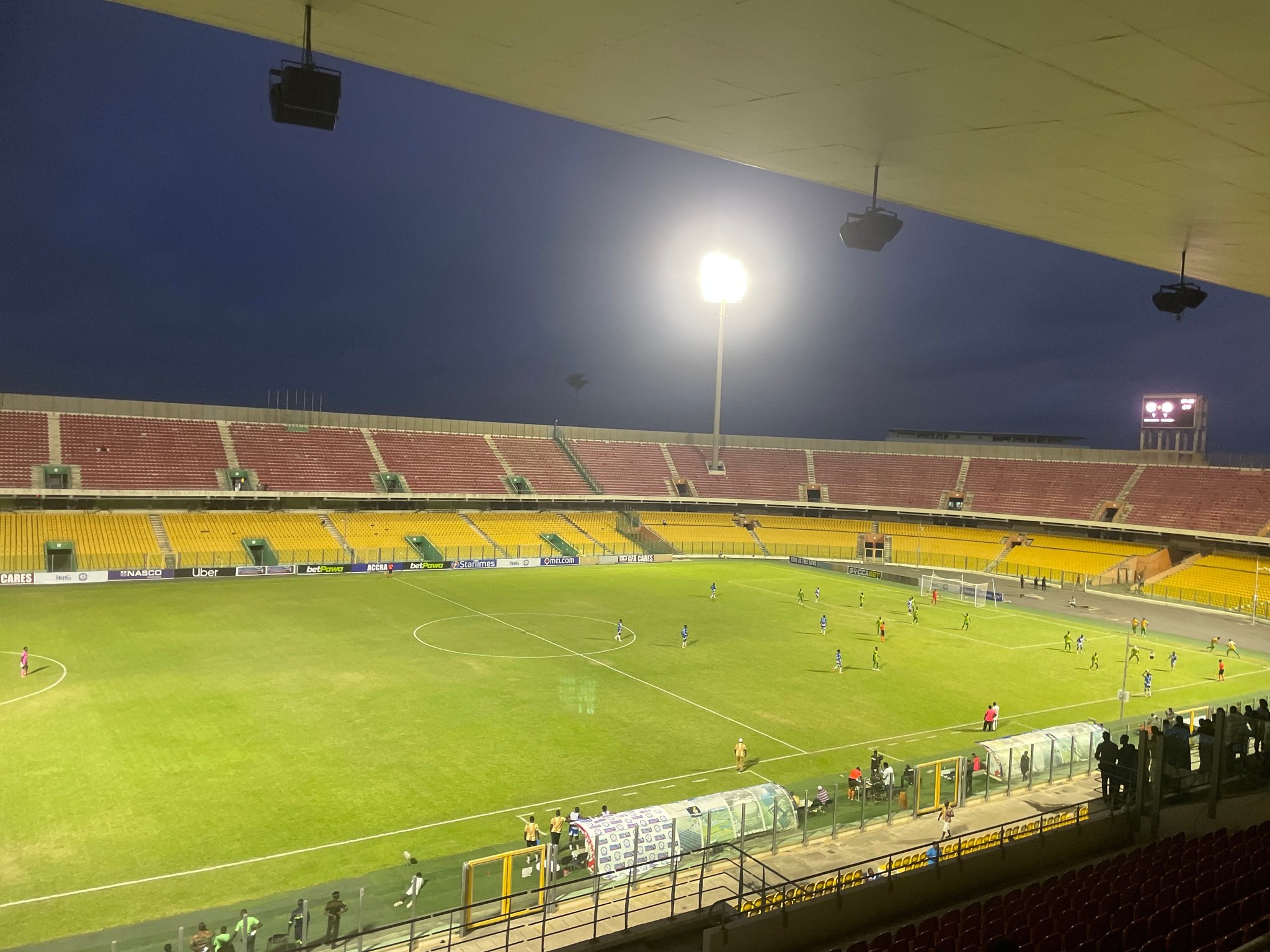 In an exclusive interview with Citi Sports, Joel Kofi Gyempeh expressed his frustration at what transpired at the Accra Sports Stadium and tagged it as an "unfair treatment".
Our players raised a concern to the bench, that they could not see, that they struggled with visibility.

Our bench also notified the match commissioner to do something about it, if they could give us light.

The match commissioner went to prompt the referee, but then the message from the referee to the match commissioner was that he could see, once he could see he thought it was ok so we should carry on with the game.

read Kevin Sinfield announces new challenge to raise funds for MND, the disease affecting great friend Rob Burrow | Rugby League News

And the fact is that, the players could not see, so they were complaining about it.

Upon several complaints, the match commissioner forced the referee to halt the game a bit.

Surprisingly the message from the match commissioner according to him, came from the FA, was that, we should manage it and play the game without the floodlight and finally there was a threat from someone from the FA was that, if we are forefeiting the match, we should bear it in mind that, we are going to loose the three points from the game and a further three points.
Who fixes a match at 4pm without lights? Eiii Ghana pic.twitter.com/TGK7FA1ez3

— NSOATREMAN FC (@Nsoatreman_FC) November 6, 2023
Visited 2 times, 1 visit(s) today